1/20
2020 latest animal puzzle 1000 pieces
<!==this is to display sku==>
Regular price
$16.99
Sale price
$139.98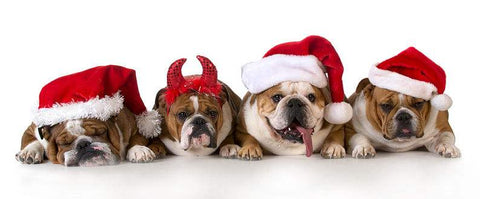 Modern New Style 1000 Pieces Jigsaw Puzzle Difficult Growups Puzzle for Kids and Adult

Cool golden retriever with sunglasses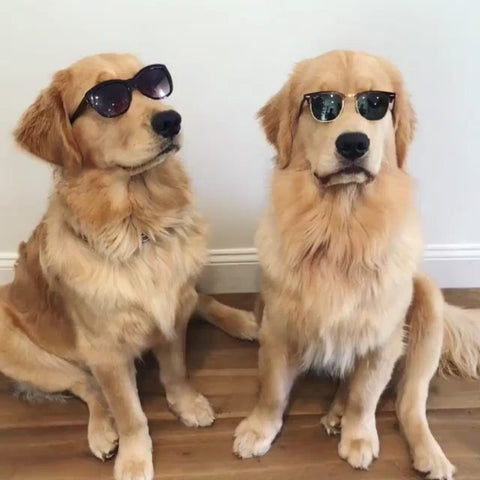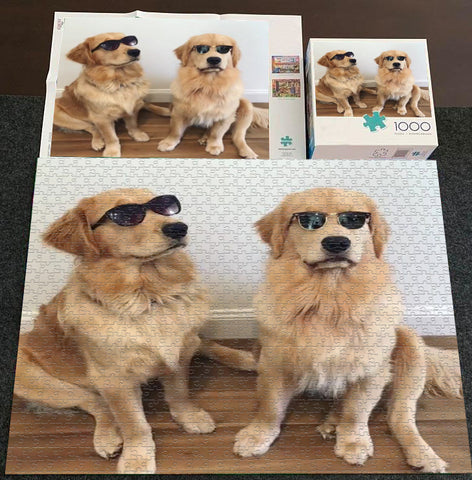 Wow, when our golden retriever wears sunglasses, it can be so cool.I think my baby golden retriever will like it so funny.
Golden Retriever by the sunset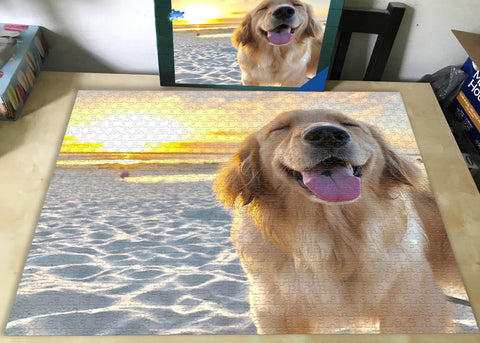 I like the sun to shine on my golden hair at sunset. Because golden hair and golden sunshine are so beautiful! It seems to be a huge painting!
Warm Home Golden Retriever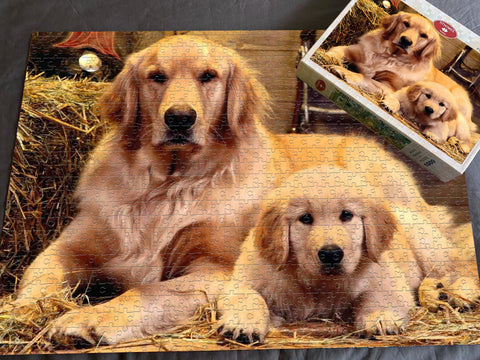 My two golden retrievers stared at me in their den. Thank them for their company, so I wont be lonely. Of course they will not be lonely, because I will always be with them~
Cute golden retriever wearing a wreath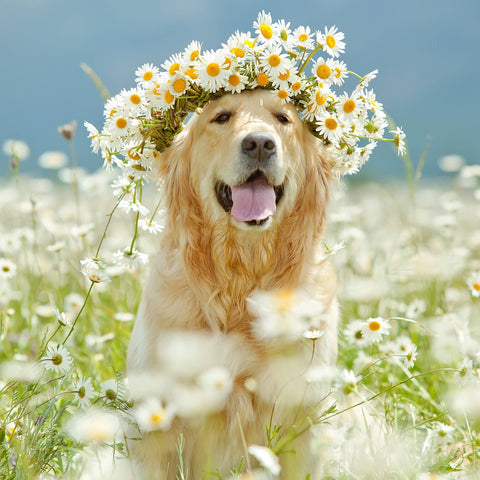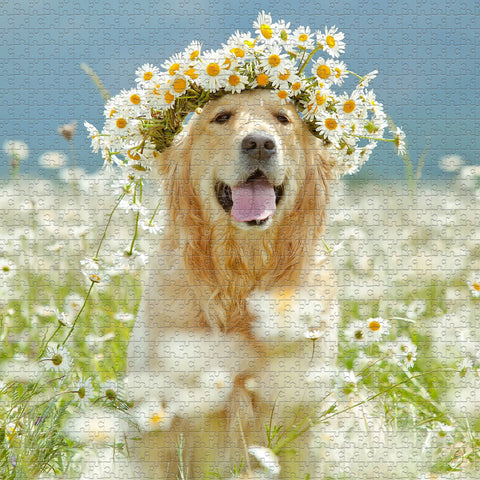 I didnt expect my golden retriever baby with a wreath is so cute!It likes to stray in the flowers like a little girl~
Golden Retriever by the Sea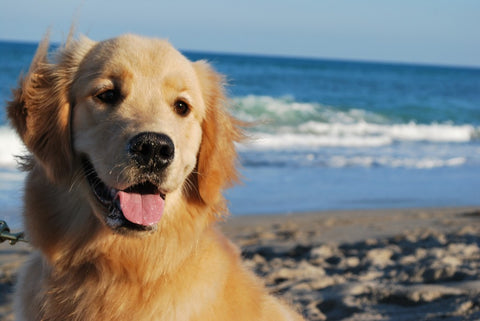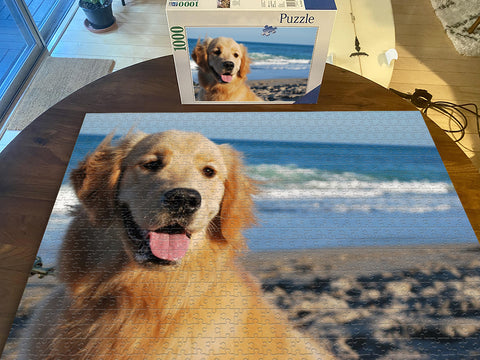 This is the first time I take Golden Retriever to the beach. It likes to roll on the beach and make it dirty~ But we are all very happy! Look at it, more and more like a handsome guy~
Golden Retriever Brothers at Rest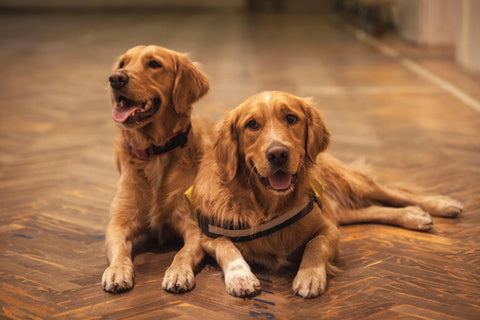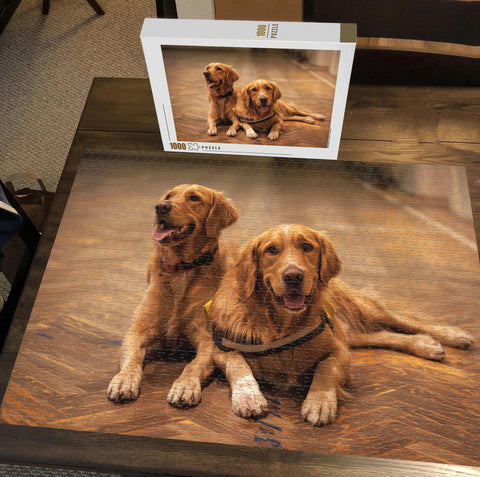 Whenever my golden retriever and I are finished playing, they always like to lie on the floor like this. Maybe they are getting older and the rest time is getting longer. I will be with them and I love them!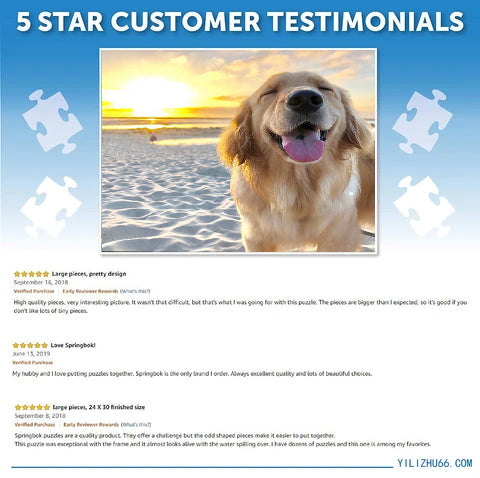 Quick and effective jigsaw puzzle:
First, you should have enough space, a table or a flat floor.
Pour out all the pieces, face up, and sort out the borders as you turn them over (when you have a preliminary impression of where you are in the process of turning them over)
Then begin to take pieces and begin the puzzle according to the pattern.
When you feel the bottleneck, build the frame and sprint. A typical 1,000 piece puzzle takes four to eight hours
(1000 pieces as the basic pieces of the puzzle)
When you finish the whole puzzle, you will have a sense of achievement, right?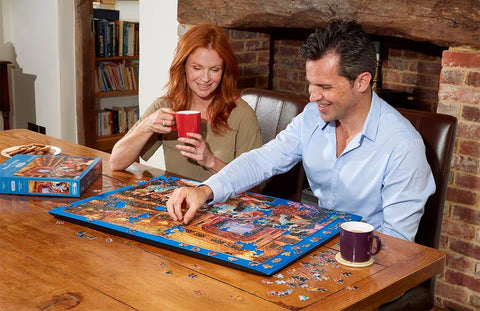 Easy fit puzzle pieces. Made from recycled board.

Puzzle size
Finished size is 26.625 x 19.25
Tip: After completing the puzzle, you can make it into a frame and use it as a home decoration. A variety of styles are available. This is a great decoration for walls and tabletops!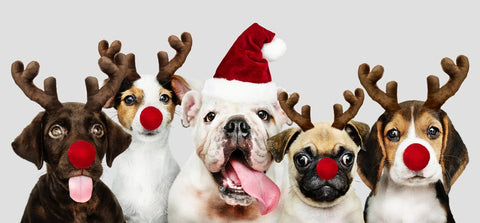 Description:

Contains 1000 pieces puzzle .

Entertainment. In case you are looking to supercharge your brain with some good mental games then here is a great game to help you do it. 

Be made of high quality material, non-toxic. Recommend for children age of 8 and up.

Put together jigsaw puzzles. Jigsaw puzzles quiet the mind and induce a state of creative meditation. 

They tap into our creativity and rewire our brains to make 'connections' The most valuable parent-child game.

Intellectual game for adults and kids. Good choice for birthdays and various holiday gifts.

Missing support: If you find yourself missing a piece in the puzzle, please contact us and I will reissue the missing block.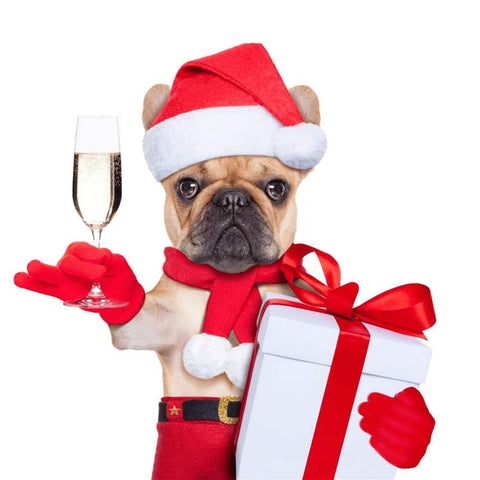 ---
More from this collection