1/6
2020 latest art studio series puzzle
<!==this is to display sku==>
Regular price
$17.99
Sale price
$89.99
Van Gogh Studio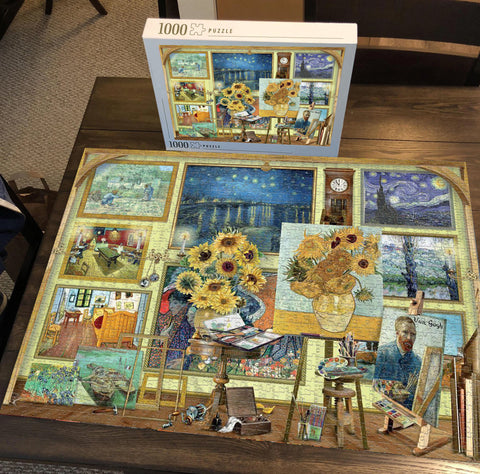 Vincent Willem van Gogh (March 30, 1853-July 29, 1890) was a Dutch post-impressionist painter. ... His early painting style is realistic, influenced by Dutch traditional painting and French realism school. In 1886, he came to Paris to get acquainted with Impressionist and Neo-Impressionist painters and came into contact with the works of Japanese Ukiyo-e. The expansion of his vision made his style of painting drastically changed.
Gustav Klimt Gallery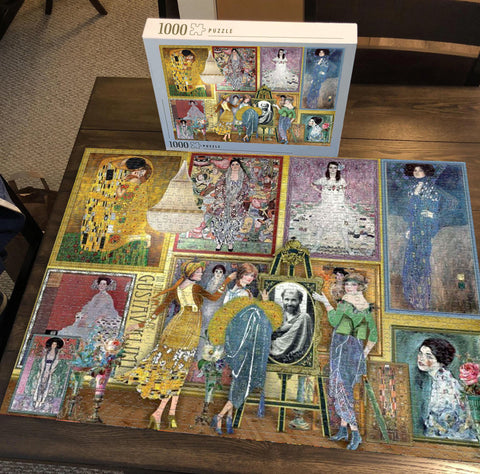 Gustav Klimt, also translated as Gustav Klim, was born in Vienna and is a well-known Austrian symbolist painter. He founded the Vienna Secession and is also a representative of the so-called Vienna cultural circle. Gustav Klimts paintings are characterized by special symbolic decorative patterns and extensive use of sex themes in the paintings. In the evening auction of 'Impressionism and Modernism' in London, his landscape painting 'Flower and Grass Farm' sold for 48 million pounds (405.6 million yuan).
Reynolds works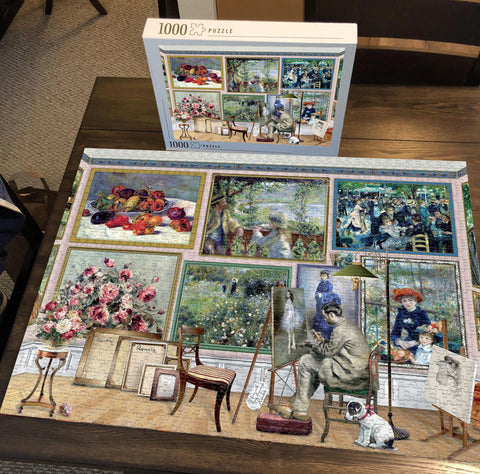 Limited fine motor skills or visual impairments with a fun activity that can be enjoyed alone or with a loved one.Our goal was to create a puzzle that can bring people together during these difficult times.Entertainment. In case you are looking to supercharge your brain with some good mental games then here is a great game to help you do it. Be made of high quality material, non-toxic. Recommend for children age of 8 and upPut together jigsaw puzzles. Jigsaw puzzles quiet the mind and induce a state of creative meditation. They tap into our creativity and rewire our brains to make 'connections' The most valuableparent-child game.Intellectual game for adults and kids.Good choice for Birthday and Christmas giftsMissing support: If you find yourself missing a piece in the puzzle, please contact us and I will reissue the missing block.When you finish the whole puzzle, you will have a sense of achievement, right?Easy fit puzzle pieces. Made from recycled board.
Description:High quality 500/1000 piece jigsaw puzzle.Made from thick, durable board that is 100% recycled.Puzzle size is 70 x 50 cm/27.56 x 19.69 inches when complete.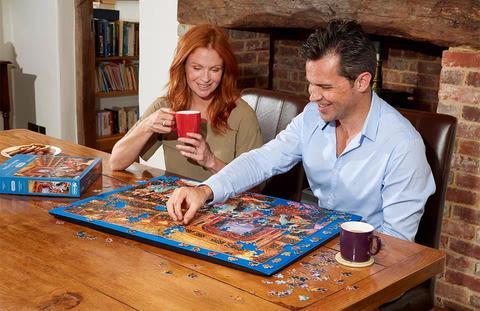 Quick and effective jigsaw puzzle:
First, you should have enough space, a table or a flat floor.
Pour out all the pieces, face up, and sort out the borders as you turn them over (when you have a preliminary impression of where you are in the process of turning them over)
Then begin to take pieces and begin the puzzle according to the pattern.
When you feel the bottleneck, build the frame and sprint. A typical 1,000 piece puzzle takes four to eight hours
(1000 pieces as the basic pieces of the puzzle)
When you finish the whole puzzle, you will have a sense of achievement, right?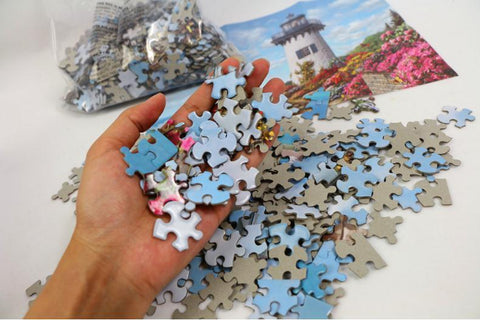 Tip: After completing the puzzle, you can frame it for home decoration or give it to family and friends. There are many patterns to choose from.
---
More from this collection