1/8
Leisurely vacation puzzle 1000 pieces
<!==this is to display sku==>
Regular price
$15.99
Sale price
$75.98
 Island Paradise

The adirondack chairs have the perfect view of a sailboat and sunset on Island Paradise
The beach is my happy place and this puzzle embodies the beauty of a warm summer evening at the shore. I absolutely love all the bright colors used to make up this fabulous puzzle image!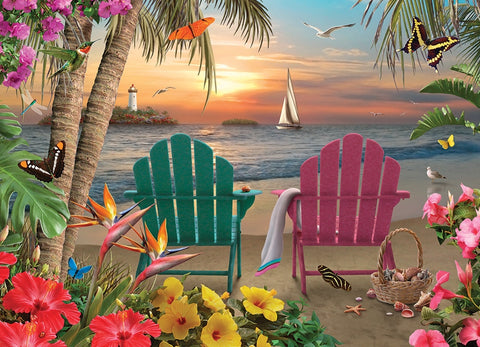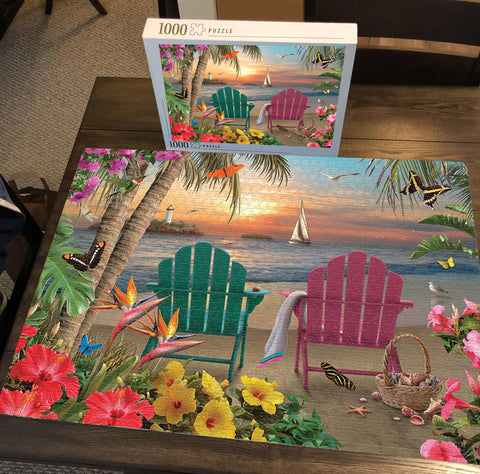 Fireside
The camp fire is awaiting everyone to come sit Fireside and share memorable stories as they laugh the night away.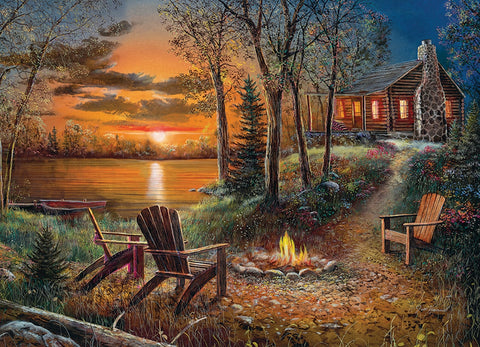 Loon Lake 
Two pretty loons. Two adirondack chairs. Too cozy to be missed. Take this 500 piece puzzle to 'Loon Lake' and enjoy!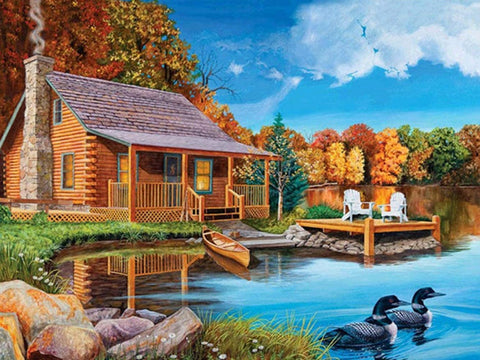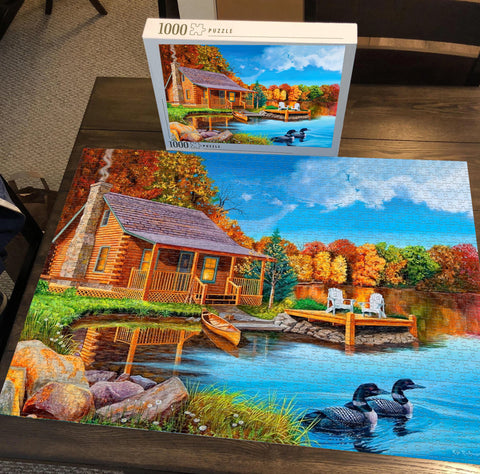 Description:
500/1000 piece jigsaw puzzle

Finished size is 70 x 50 cm/27.56 x 19.69 inches

Includes bonus poster for help in solving

Manufactured from premium quality materials
Quick and effective jigsaw puzzle:

First, you should have enough space, a table or a flat floor.
Pour out all the pieces, face up, and sort out the borders as you turn them over (when you have a preliminary impression of where you are in the process of turning them over)
Then begin to take pieces and begin the puzzle according to the pattern.
When you feel the bottleneck, build the frame and sprint. A typical 1,000 piece puzzle takes four to eight hours
(1000 pieces as the basic pieces of the puzzle)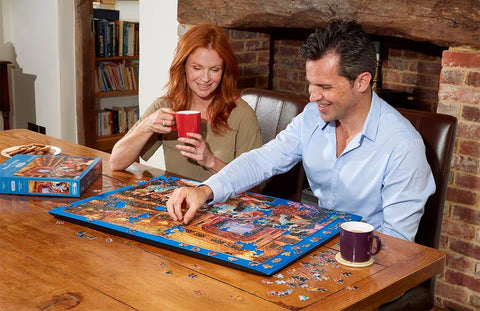 TIPS:
AFTER FINISH THE PUZZLE, YOU CAN FRAME IT AND USE IT AS A HOME DECORATION.MULTIPLE PATTERNS TO CHOOSE FROM.
This puzzle is very worth exploring and addictive, so that I do not want to stop until the last piece is in place.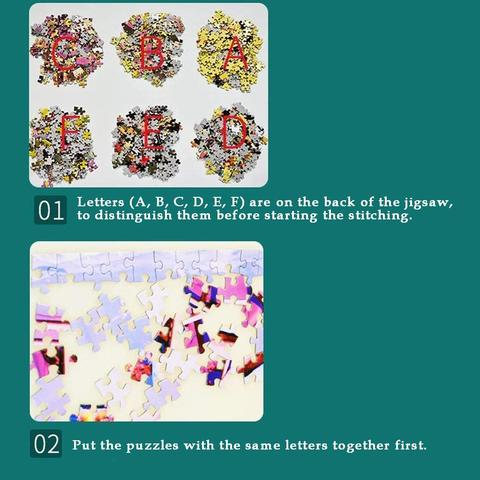 Missing supportIf you find yourself missing a piece in the puzzle, please contact us and I will reissue the missing block.When you finish the whole puzzle, you will have a sense of achievement, right?Easy fit puzzle pieces. Made from recycled board.
---
More from this collection